Be Your Own Boss Bootcamp 2.0
Your Own Personal Roadmap to Freedom, Fun & Fulfillment
Enroll in Course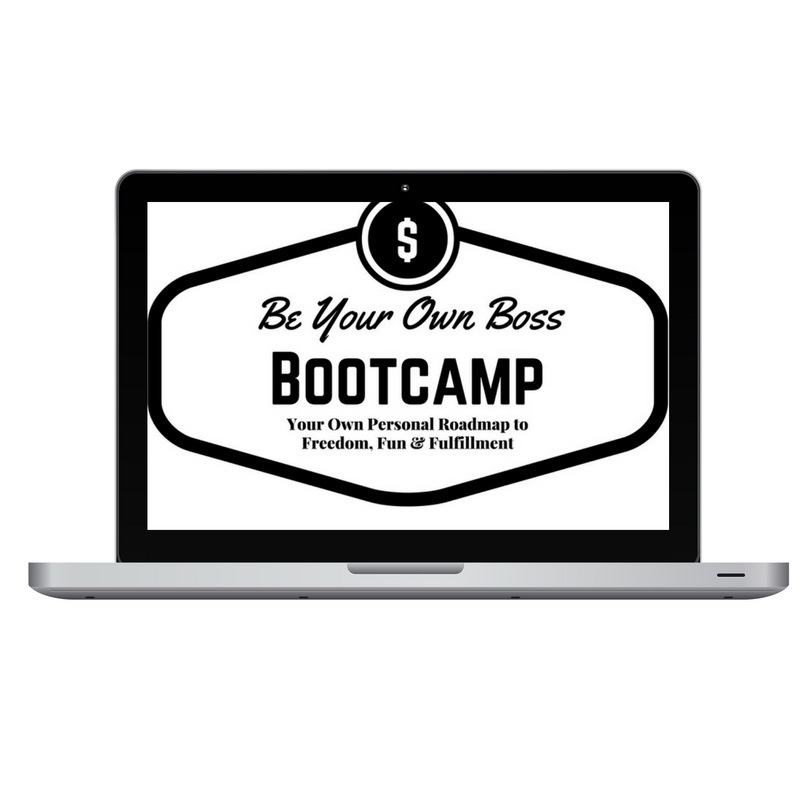 Your Life. Your Way.

Are you done with the status quo - but still don't know how to build your own business? Be Your Own Boss Bootcamp is for you. Striking out on your own isn't rocket science, but it can sure feel that way! That's because you don't know what you don't know. In school, you're taught how to be an employee, not a CEO -- but in 8 weeks all of that can change...
In this program you will learn how to:
Financially plan your escape strategy + build a thriving service-based business in it's place
Create a profitable and sustainable business plan that's fully aligned with your vision, values and income goals
Make a personalized marketing plan customized to attract raving fans
Price your services in a way that attracts quality customers who help you grow your dream business
Plus some other fun details like:
How to build your dream business and have a rockin' good time while you're at it
How to do things YOUR way, no cookie cutter solutions allowed!
How to create more time in your schedule so you can spend your days doing what you want to do, finally
How to feel confident that you can actually

do this and it doesn't have to be so hard

(whew!)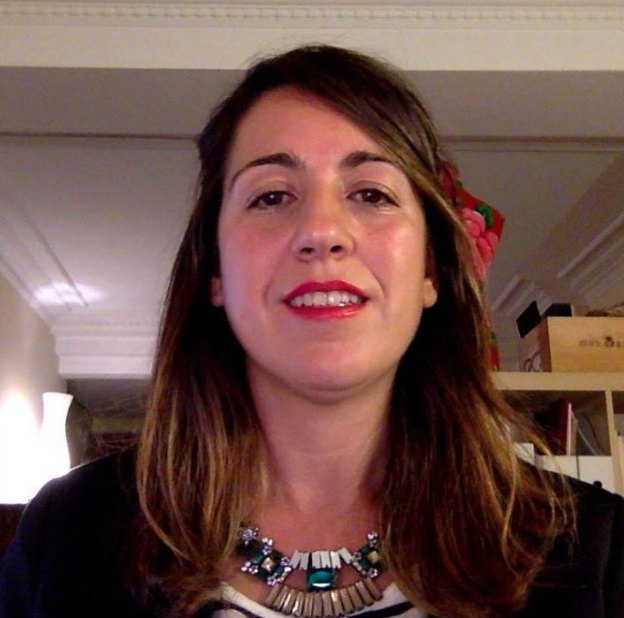 "This program has helped me jump start with getting my coaching practice out in the light, it has helped me clarify my goals, my dreams, my structure and has infused me with so much passion for what I do. Jennifer's is such a great loving and kind instigator to looking inside, finding "your gift" and motivate you to share it with the world. I feel so honored that I could be part of this program, I think it's amazing and will help build up rock confidence to any coach that is starting their business." - Diana // Fresh Start Coach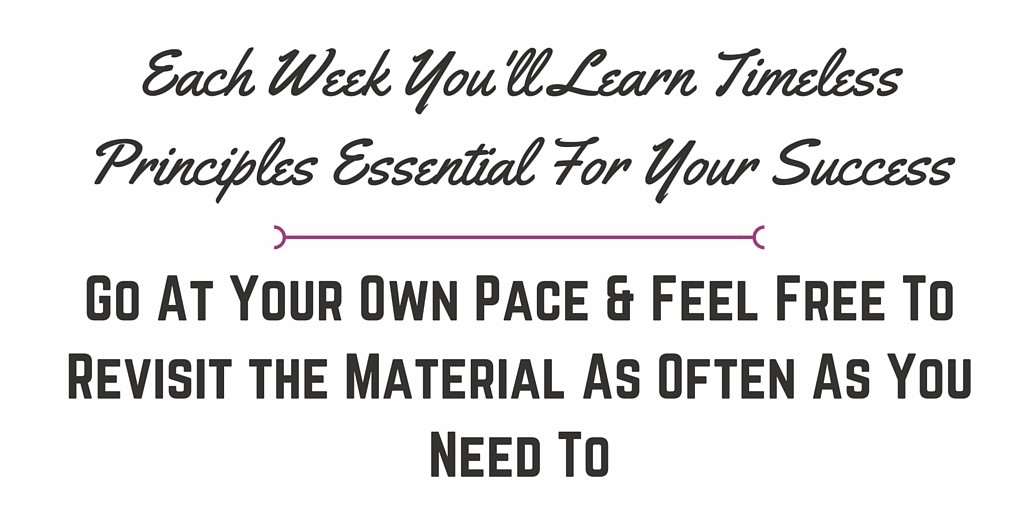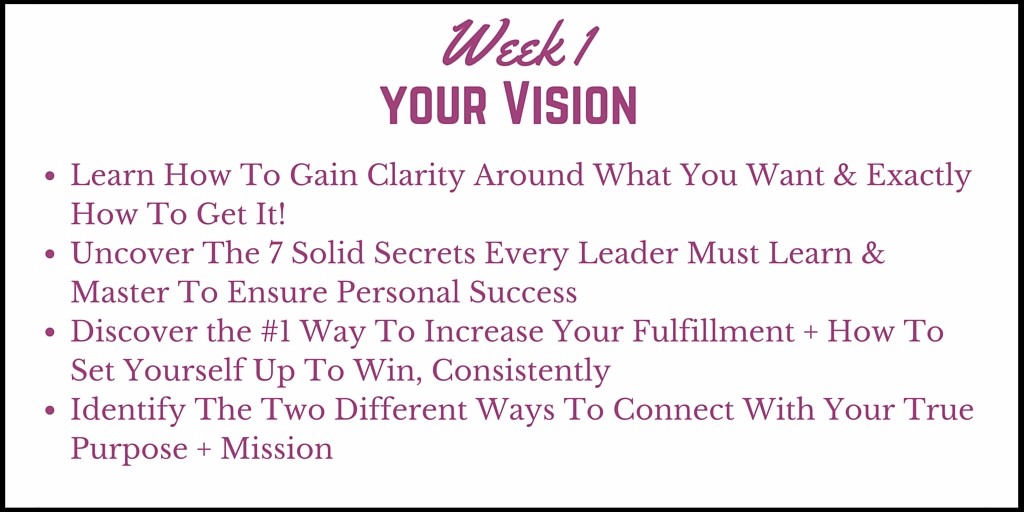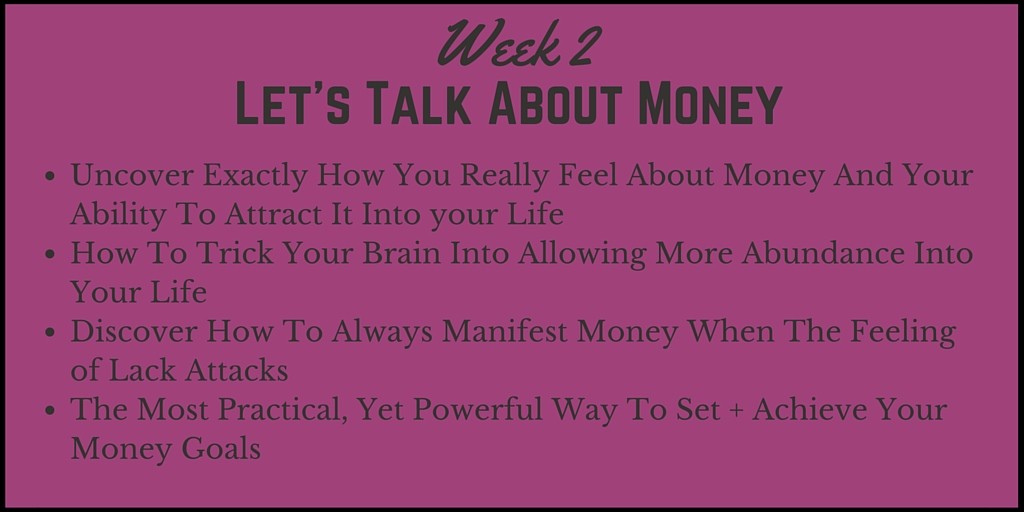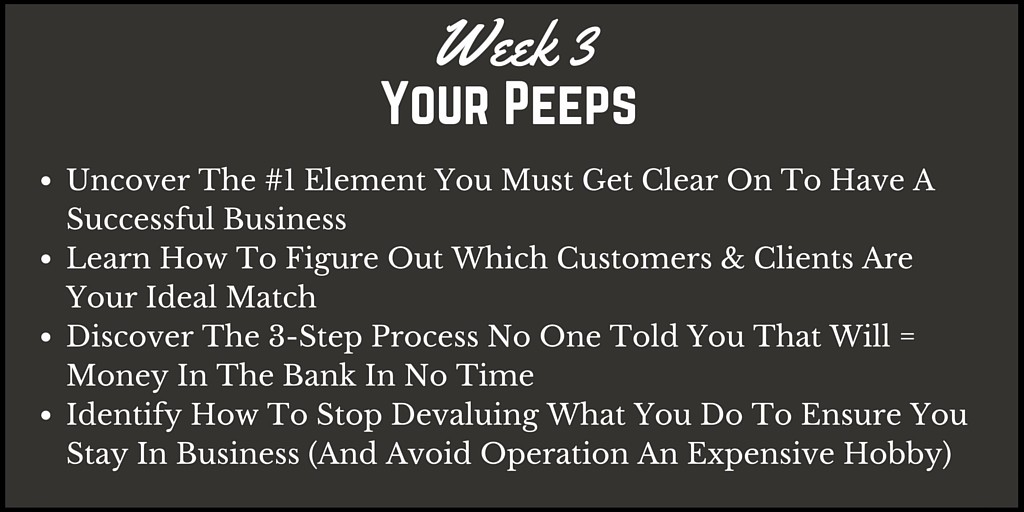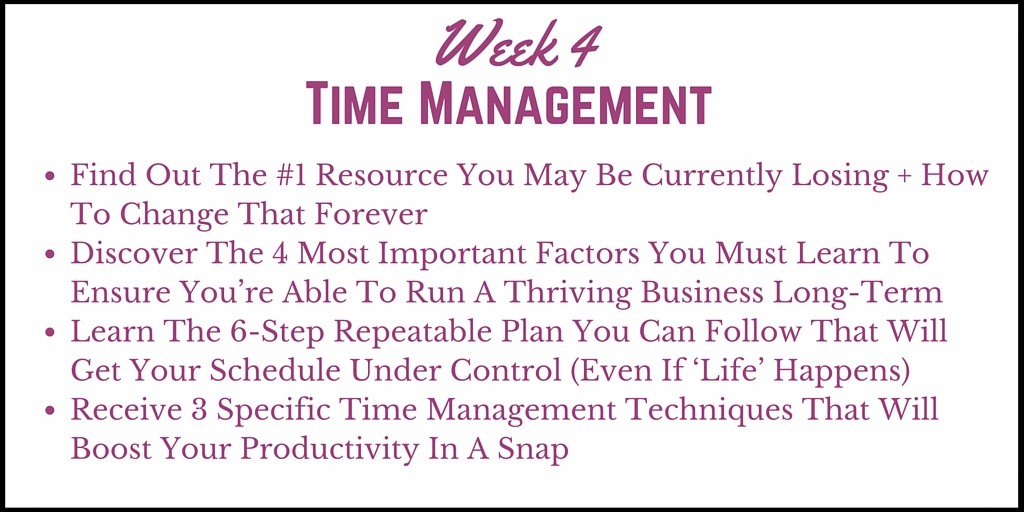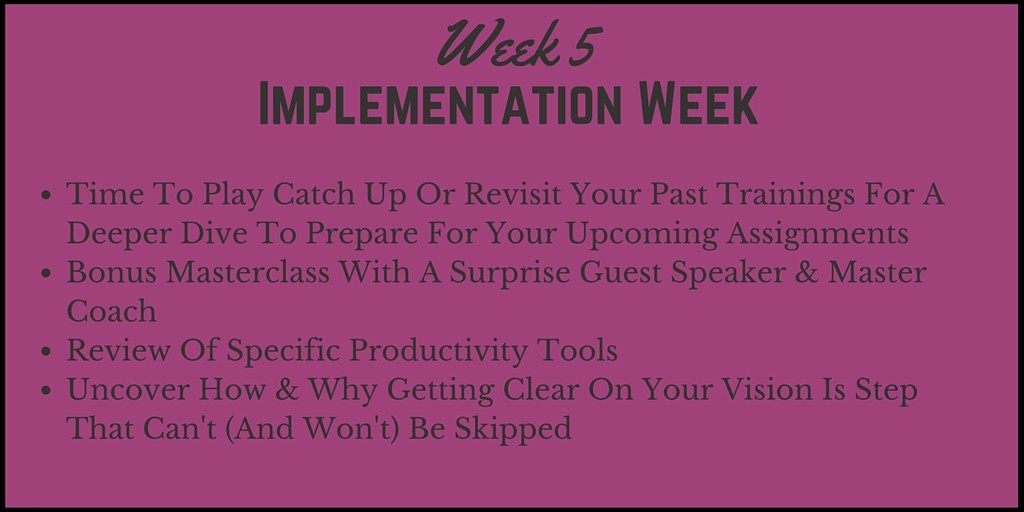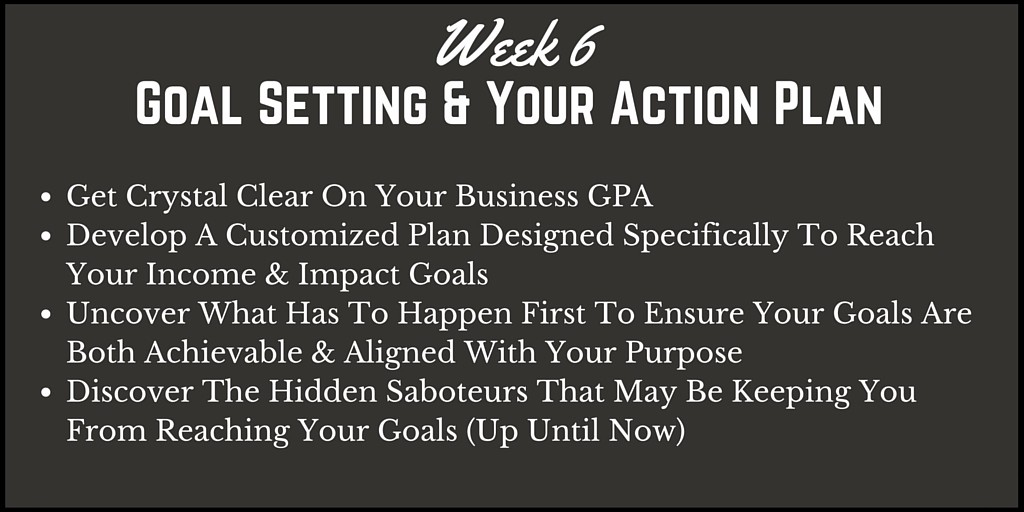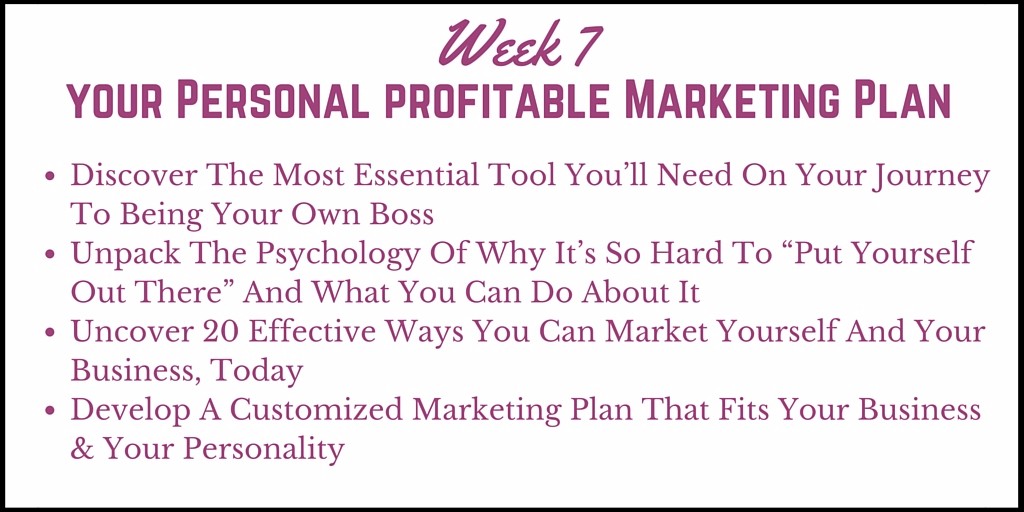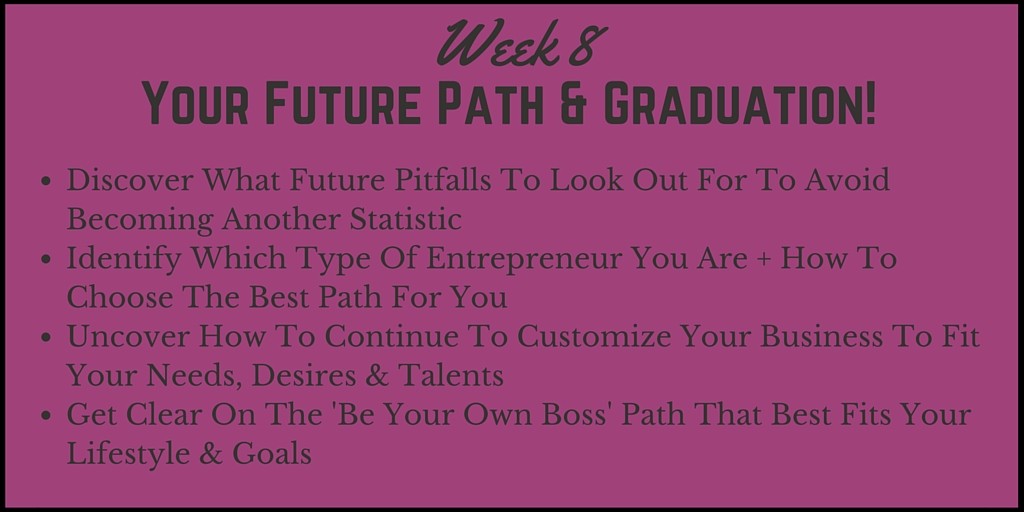 What others are saying: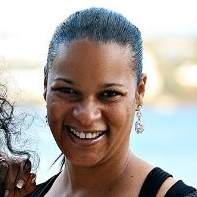 Wow, Jennifer's program was great! I've mapped out my whole business model and I'm clearer about who I serve and what I help them with. Jennifer gets it. I felt heard and supported by her. She pushed me, in the most gentle way, to get things done! Jennifer is amazing and I would work with her again. I also would not hesitate to recommend her to others. - Carla // Marketing Consultant
---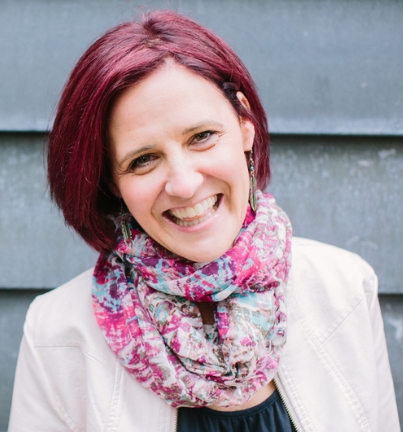 "Jennifer is an amazing business coach. I put on my first webinar and grew my list. I found her style of coaching to be helpful and productive while at the same time supportive and inspiring. She is very supportive and nurturing. Her follow up and homework were very helpful in keeping me honest and motivated with the action steps I needed to take. I would recommend this program to anyone looking to grow their client base." - Angie // Self-Care Coach
---

"Before this program I was struggling with focus and clarity in my business. This program and Jennifer helped me get some much needed clarity, which allowed me to focus the direction of my business. I have a solid foundation to build from now." - Tammy // Financial Strategist

Frequently Asked Questions
When does the course start?
Immediately! Welcome to the world of being your own boss. You call the shots. You decide when you start. Once you enroll you will receive your welcome email and first assignment. From there, you're well on your way to creating the life of your dreams. It's good to be #Boss.
How long do I have access to the course?
You have lifetime access, baby! That means as long as the course is around, you'll have access to the materials. Even better than that, you get all the free upgrades as well. That means when you jump in today you're getting the best deal on the program. Sweet! You're already making smart financial decisions like the savvy #GirlBoss you are!
What if I am unhappy with the course?
A scenario that's hard to picture. However, if this is your experience you have 14 days from the day of your purchase to decide if this program isn't a fit. It's never happened before, so we're pretty sure you'll be pleased with the program.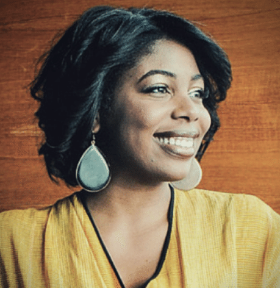 Jennifer Covington shows heart-centered, mission-driven, emerging entrepreneurs how to grow a business based on their Purpose and passions, leading them to maximize their income and impact using their natural talents and gifts. Known for being an Action Instigator and a Way-Maker for World Changers, Jennifer delivers practical ways for coaches, consultants, therapists, and personal development professionals to create a profitable business that is also a movement that inspires positive change in the world.
Through using her step-by-step systems, Jennifer is able to teach the big thinkers of the world how to take their big ideas out of their heads and into the world. Jennifer is the creator of successful online training seminars such as Be Your Own Boss Bootcamp, Make Your Dream Business a Reality, Enroll Your Next 3 Clients With Ease, Thriving Coach Intensive, 5 Mistakes to Avoid When Building Your Business Online, The 3 Saboteurs Ruining Your Life & Business, How to Fill Your Coaching Practice While Working a 9 to 5, Get Confident Online and many others.
As a business strategist and coach, Jennifer created her location independent business after spending years in the corporate world. Jennifer successfully went from a marketing maven, and consultant for several Fortune 500 Companies to working behind the scenes for trailblazing entrepreneurs such as Lisa Nichols from the movie "The Secret", online marketing guru, Marie Forleo and super model and mogul, Tyra Banks. She also spent three years in South America teaching business development and life skills to poverty-stricken single mothers and orphaned youth. She is now an international coach to individuals and groups living in locations spanning from the Bahamas, to Spain, Ecuador, Brazil and all over the United States. Jennifer is committed to social change on both a local and global level. She's also committed to empowering women to use their smarts, savvy, heart and resourcefulness to step into their responsibility as the nurturing, abundant leaders they are meant to be in this new paradigm we're living in today. She and her clients are living examples that you can make a great living, lasting change and a positive impact and have a balanced fulfilling life at the same time.
A former nomad at heart, Jennifer has finally put down roots in the San Francisco Bay Area, with her fiancé, though she'll always be a Midwest girl at heart.